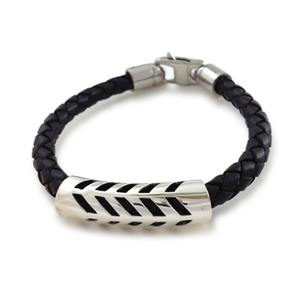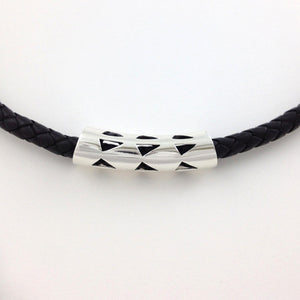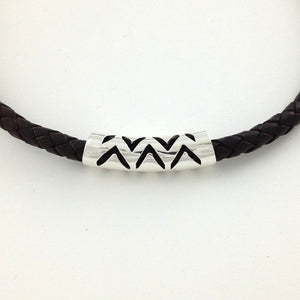 Kapa Leather Bracelet Light
An everyday bracelet adorn by both men and women, this is a piece that you won't want to take off.  Select the bead that most speaks to you.  We will make your bracelet upon order so you have the ability to customize the size.  And lastly just let us know the color that most fits you. 
Choice of Bead:
    Ho'oko - To fulfil, to complete, to come to pass, to succeed.  This design represents the different stages or levels one goes through to complete or achieve a goal.

    Ka Pilina - A relationship, a union, a meeting, a joining... a binding or connecting force.  This force or mana is what binds the members within the family and one generation to the next.

    Niho Mano - Shark tooth kapa and kakau design.  Protection and strength.

Choice of Color:  Black, Dark Brown, Tan, Red (based on availability)
925 Silver (bead), Stainless Steele (clasp), leather (band).